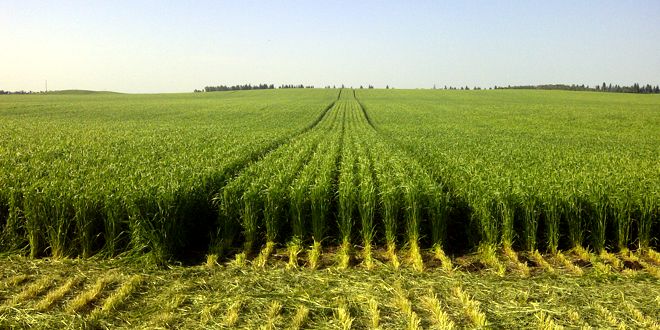 YEA VALLEY AGRICULTURAL SERVICES
Click below to find out more about our individual services.
Paddock assessment, costing and recommondation
paddock spraying, working up and seeding down
We start with a free site visit to discuss what the customer wants to achieve with their new fencing and go through the all the different options that are available.
We can help design new fencing and facillities with decades of experience with horses, cattle and sheep we know what will work with the animals and keep them safe and secure.
Yea Valley Ag takes great pride in our fencing. We use only the highest quaility Australian made and locally sourced products. 
But most of all they are well designed and constructed because we are passionate about our product.
 Making silage and hay is one of the most important activites that happens on a farm each year.
Selecting the right agricultral contractor to make the highest quality silage and hay for your farm can make a huge finacial difference to your farms bottom line.
Conserving the excess grass grown in spring and preseving it as silage or hay will enable the farm to keep the stock well fed and in good condition over winter and late summer when the grass growth has slowed down.
These two ways of conserving fodder may seem straight forward and simple however, if they are not done at the right time with the right machinery, you can turn high quailty feed into worthless mulch.
What makes a good bale of silage and hay?
-the timing of the fodder conservation operations such as when the grass is cut, tedded, raked, baled and wrapped.
-the moisture content of the silage and hay at the time of baling. Silage needs to be at 60-70% Hay needs to be dried down to under 20 % 
-the density of the bale. This is related to the moisture content of the silage and hay as well as the quality of the baler used and the amount of pressure the baler applies to the bale.
A good bale of silage and hay will be firm and hard to push your hand into and will hold its shape over time with well formed sharp edges.
You don't want to be paying for silage and hay that is light, lose and sags,  that is a sure sign of a badly made bale. 
You want value from each bale. Each bale should tightly packed, even and neatly rapped.
Yea Valley Ag has the knowledge, the machinery and the people dedicated to make the highest quailty fodder from your properties pastures.
Soil testing and Fertilizer spreading
Soil testing is done to assess the fertility levels of the paddocks and work out what is the restricting factor holding back pasture growth.
The soil testing is done by taking soil samples from each of the paddocks in set pattens to gain an average for that paddock.
The samples are then sent to a lab and assessed for the different levles of elements in the soil. For pastures to perform at their best they need particular levels of elements that occur in the soil. Such as Phosphorus, Potash, Sulfer, Calcium etc.
A report is done listing the the levels of these different elements. If the paddock is low in one or more element we can then make recommendations for these elements to be applied in different forms of fertilzer.
This is applied using spreaders increasing the required levels of the deficent emements dematiclly increasing grass growth, the carrying capacity of the property and  your bank balance.
Pasture renovation and seeding
Overtime pastures start to underperform. This can occcur because of droughts, overgrazing or invasive weeds.
This means that your property is less productive growing less grass per mm of rainfall. Less grass, higher feed costs, more heath issues with stock. This all results in less money in the bank.
We will come and assess the type and quaility of the pastures look at the make up of the pasture. Work out the percentage of weed burden and put together a plan and costing for the most effective way to remove the weeds and low production grasses and establish high yeilding crops or pastures.
This will increase the carrying capacity of the property, reduce the weed burden, give you a happier heathier herd and put more money in the bank.
Weed spraying is broken up into spot spraying and boom spraying. These two methods of applying herbicides are used to treat different type of weeds.
Spot spraying is used to target upright woody invasive weeds such as blackberry, tea tree, gorse etc. These weeds grow in areas that can be difficult to access with machinery and the spot spraying needs to be done on foot.
Boom spraying is used for arable paddocks that a tractor can easily drive over. These pastures and crops can have many different types of weeds that will need identification and specific treatments and application rates to effectively remove them from the paddocks.
We have the the Chemcert chemical handling qualifications and the right equipment and knowledge to target and eradicate the problem weeds in your pastures.
Slashing and mulching are similer but very different ways of reducing overgrown grasses, weeds and brush.
A mulcher will leave a uniform fine finish on paddocks evenly distrubuting the overgrown grasses and weeds to recycle and breakdown into the soil. This is very effective in undergrazed cattle and horse paddocks.
A slasher is heavy duty machine that can take on much more coarse weeds and brush such as blackberries and thisles knocking them down cleaning up the area and enabling application of weed sprays to control regrowth.
Property Planning and Mapping
We have over many years helped property owners to visulize the layout of their properties and map the property with aerial photograpy and computer mapping programs
This can be a valuable and powerful tool to understand the farms limitations and how it can be improved and more be productive.
We can also list and GPS locate all of the known electrical and phone services, water pipes, fences, paddocks, paddock sizes as well as overlays of the topography of the property.
Information is power.